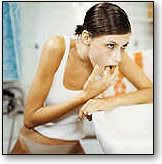 O'Reilly: Taliban Resurgence In Afghanistan Is A 'Myth'
Yesterday on Fox News, host Bill O'Reilly tried to argue that Afghanistan has been "successful" and that "there's no danger at all of the Taliban reclaiming that country." At the worst, he said, the Taliban will be "annoying." When his guest, Harvard University professor Sarah Sewall, pointed out that people on the ground disagree, O'Reilly dismissed her, stating, "I talked to everybody."

Supreme NATO commander Gen. James Jones recently stated that Afghanistan is close to becoming a "narco state," whose $3 billion dollars in annual drug profits are financing the Taliban. Council on Foreign Relations Afghanistan expert Dr. Barnett Rubin said that Afghanistan Afghanistan is at a "tipping point" and that the Afghan people believe "trends are going in the Taliban's favor." Gen. David Richards, a British officer who commands NATO's 32,000 troops, warned that unless coalition forces begin stepping up reconstruction efforts, 70 percent of the country could decide to back the Taliban.

thinkprogress.org
csmonitor.com: British General: Time running out in Afghanistan
(NATO commander warns if lives don't improve soon, a majority of Afghans could switch allegiance to the Taliban.)