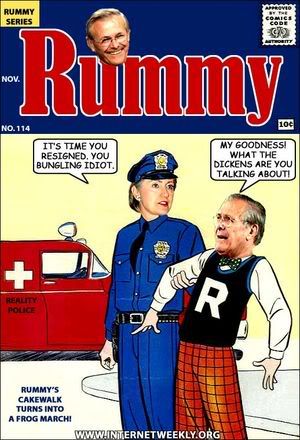 "I have never painted a rosy picture. I have been very measured in my words, and you'd have a dickens of a time trying to find instances where I have been excessively optimistic."
--
Secretary of Defense Donald Rumsfeld
, testifying at a Senate hearing.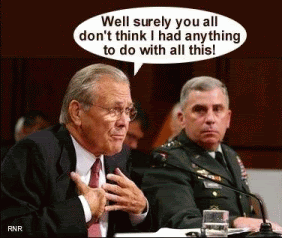 To get to Rummy-Land do you turn left at the unicorn or right at the rainbow?