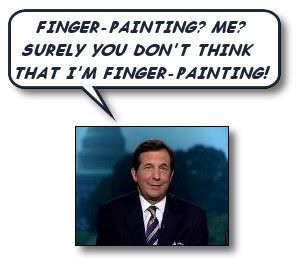 In a combative interview on Fox News Sunday, former U.S. president Bill Clinton defended his handling of the threat posed by Osama bin Laden, saying he tried to have bin Laden killed and was attacked for his efforts by the same people who now criticize him for not doing enough.

"That's the difference in me and some, including all of the right-wingers who are attacking me now," Clinton said in the interview, taped Friday. "They ridiculed me for trying. They had eight months to try, they did not try."

Clinton accused host Chris Wallace of a "conservative hit job" and asked: "I want to know how many people in the Bush administration you asked, 'Why didn't you do anything about the Cole?' I want to know how many people you asked, 'Why did you fire Dick Clarke?"' canada.com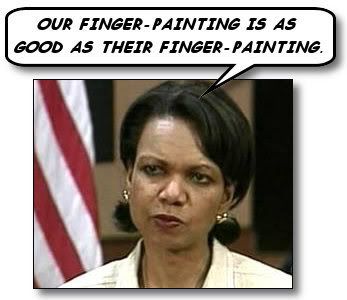 Condoleezza Rice yesterday accused Bill Clinton of making "flatly false" claims that the Bush administration didn't lift a finger to stop terrorism before the 9/11 attacks.
Rice hammered Clinton, who leveled his charges in a contentious weekend interview with Chris Wallace of Fox News Channel, for his claims that the Bush administration "did not try" to kill Osama bin Laden in the eight months they controlled the White House before the Sept. 11 attacks.

"The notion somehow for eight months the Bush administration sat there and didn't do that is just flatly false - and I think the 9/11 commission understood that," Rice said during a wide-ranging meeting with Post editors and reporters.

"What we did in the eight months was at least as aggressive as what the Clinton administration did in the preceding years," Rice added. nypost.com


---
Today Sen. Hillary Clinton charged headfirst into the national security debate, arguing that before 9/11 President Clinton took al Qaeda more seriously than President Bush did.

"If my husband and his national security team had been shown a classified report titled 'Bin Laden Determined to Attack Inside the United States,'" as the Bush administration was, she said, "he would have taken it more seriously than history suggests it was taken by our current president and his national security team."

The Democratic senator's comments — seemingly planned and written down beforehand — came after her husband's contentious interview on Fox News Channel Sunday in which the former president defended his record in trying to kill bin Laden and attacked President Bush's record.

Today Sen. Hillary Clinton charged headfirst into the national security debate, arguing that before 9/11 President Clinton took al Qaeda more seriously than President Bush did.

"If my husband and his national security team had been shown a classified report titled 'Bin Laden Determined to Attack Inside the United States,'" as the Bush administration was, she said, "he would have taken it more seriously than history suggests it was taken by our current president and his national security team."

The Democratic senator's comments — seemingly planned and written down beforehand — came after her husband's contentious interview on Fox News Channel Sunday in which the former president defended his record in trying to kill bin Laden and attacked President Bush's record. abcnews.com
---
Bush dismisses Clinton critique as "finger-pointing"
WASHINGTON (Reuters) - President Bush on Tuesday dismissed as "finger-pointing" criticism from his predecessor Bill Clinton of his counter-terrorism efforts in the months leading up to the September 11 attacks.
[...]
Bush, who is trying to stave off a Democratic takeover of Congress in November, seemed to bristle when asked about Clinton, only to sidestep his assertions.
"We'll let history judge all the different finger-pointing and all that business. I don't have enough time to finger-point,"
he said at a news conference with Afghan President Hamid Karzai.
"I've got to do my job," he added, "and that is to protect the American people from further attacks."
reuters.com
Finger-Painting by the numbers
reuters.com: Bush dismisses Clinton critique as "finger-pointing"
newshounds.us: Bush dismisses Clinton critique as "finger-pointing"
BBC: Rice hits back at Clinton claims
newshounds.us: Fox News' Guests: Stop Finger-Pointing Over 9/11
thinkprogress.org: VIDEO: Clinton Sets The Record Straight On Terrorism, Smacks Down Fox News
canada.com: Clinton defends handling of bin Laden in interview
thinkprogress.org: Chris Wallace Never Asked Administration Official Why They Demoted Richard Clarke
thinkprogress.org: Chris Wallace Has Never Asked Administration Official About The USS Cole
bbsnews.net: What did Richard A. Clarke really say about Al Qaeda