Thursday, October 05, 2006
First it was this...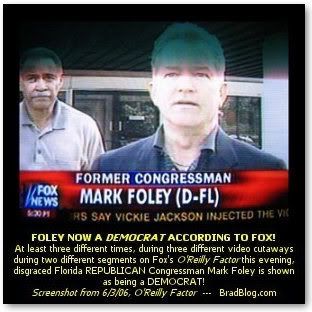 bradblog.com: Fox 'News' labels foley as Dem during O'Rreilly Factor!
wonkette.com: Desperate Times, Desperate Measures
newshounds.us: FOX Uses Subliminal Ploy On Foley Head Shot
wikipedia.org: The Völkischer Beobachter
Then this...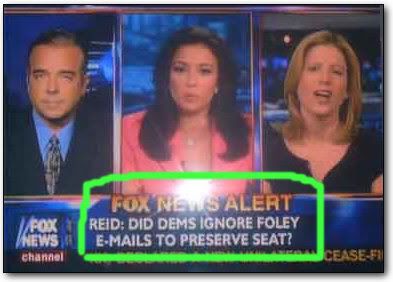 Daily Kos: More Fox efforts to tar Dems with Foley
wonkette.com: It Just Might Work!
boingboing.net: Fox News identifies Foley as a Democrat
Now this...
Crooks and Liars: Google News: AP Dennis Hastert is a Democrat
Talking Points Memo: Good Old Associated Press...
Dr. Zira, I must caution you. Experimental brain surgery on these creatures is one thing, and I'm all in favor of it. But to suggest that we can learn anything about the simian nature from a study of man is sheer nonsense. Man is a menace, a walking pestilence. He eats up his food supply in the forest, then migrates to our green belts and ravages our crops. The sooner he is exterminated, the better. It's a question of simian survival.
Only 1,967 years until the
Reign of Zaius!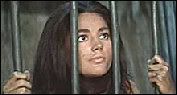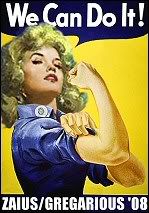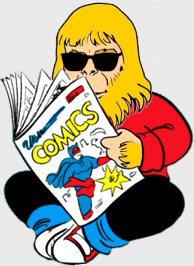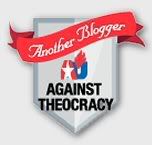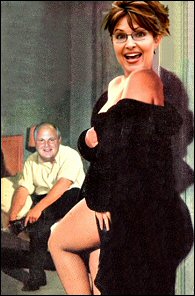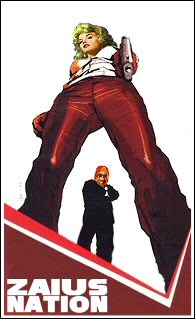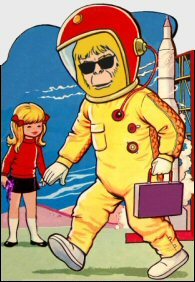 Man is a pestilence.
Only 1,967 years until the
Reign of Zaius!