Bucking White House, NBC says Iraq in 'civil war'
Usage increasing in news media
By Bryan Bender, Globe Staff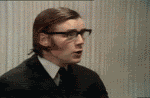 WASHINGTON
-- NBC's "Today Show" host Matt Lauer yesterday told millions of American television viewers, many sitting at their breakfast tables, that the network would buck the White House and from now on describe the Iraq war as a "civil war."
Some media analysts compared it to CBS anchorman Walter Cronkite's declaration in 1968 that the United States was losing the Vietnam War -- a pronouncement now considered a turning point in public opinion -- and Ted Koppel's ABC updates on the Iranian hostage crisis of 1979 and 1980 that infuriated Jimmy Carter's White House.
"How you frame a problem frames what the public thinks is the right thing to do," said James Steinberg , dean of the Lyndon B. Johnson School of Public Affairs at the University of Texas. "If Iraq is a democracy struggling against insurgents and you describe it that way, people might still support you. If it is a civil war, it is indisputably the case that Americans will say, 'What are we doing in the middle of a civil war?' "
Steinberg, who was deputy national security adviser under President Clinton, added: "The more they hear 'civil war,' the harder it is going to be to support a strategy that keeps a lot of American troops there in large numbers."
A few other media outlets with reporters in Baghdad have slowly begun to refer to the conflict as a civil war and still more said yesterday they were debating the issue after the NBC announcement. Lauer, whose announcement was termed "a bombshell" by the industry magazine Editor & Publisher, explained that NBC did not come to the decision lightly.
boston.com
Labels: Iraq War