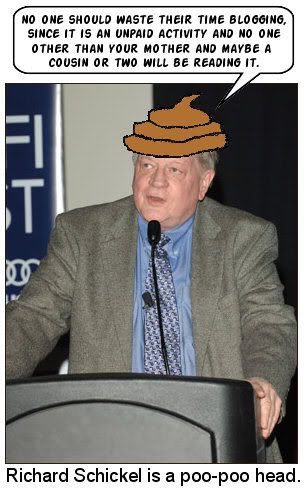 The winner of this week's Doody-Head Award goes to
Richard Schickel
. At this year's Writing Today conference he was quoted as saying:
"No one should waste their time blogging, since it is an unpaid activity and no one other than your mother and maybe a cousin or two will be reading it."
Mr. Schickel, I would just to say that you are no less a malodorous turd than the steaming crown of shame you have been awarded. From
dailydiatribes
and
Birmingham Blues
, via
Blue Gal
.