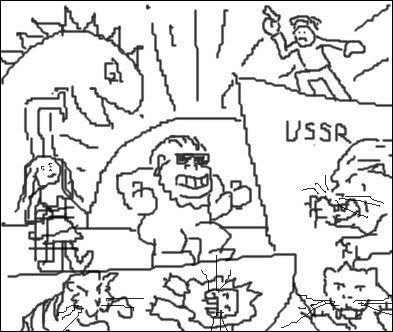 This is my submission to
I, Splotchy's Doodle-Rama.
(Just call him by his nickname, "Splotch", he likes that.)
It is a a picture of a beautiful woman tied to a submarine, with a valiant Dr. Zaius next to her fighting off the entire Russian Navy, a sea monster, and some lions and tigers, with a nice sunset. I must admit that I cheated, though. It took me longer than sixty seconds to draw, unlike
Splotchy's
"Splotch's" speedy masterpieces. I did not follow the rules properly. Also, I think that it probably needs a few more lions and tigers.