American Movie Classics played "Barbarella" on Friday night. The script is actually pretty dreadful, but the film makes up for this in ultra-campy trippiness! The sets, costumes, art direction and groovilicious go go boots are out of this world!

According to the film's trailer, "Barbarella is a five-star double rated astronautical aviatrix whose specialty is... Love. Her top secret is mission is a real wing dinger. See Barbarella do her thing!"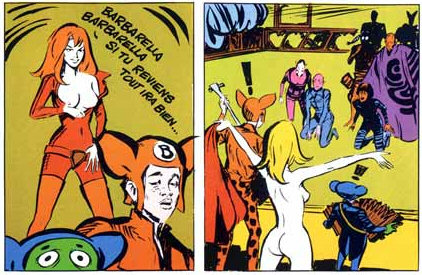 And remember, Barbarella is French!