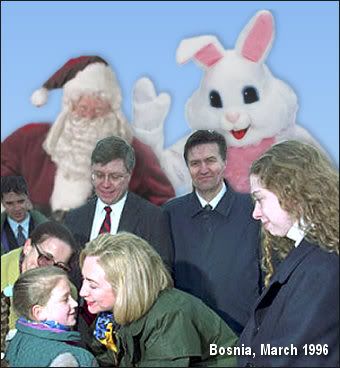 Washington - Democratic presidential candidate Hillary Clinton and her staff said she misspoke when describing sniper fire during a March 1996 trip to Bosnia as first lady.

"It's just shameful that the press say anything negative about a Democratic candidate," Said political consultant and Clinton spokesperson James Carville. "When we are trying so hard to run a positive campaign."

The Republican Party were quick to seize up these latest revalations not only as a way to attack the Democratic Party, but also as a way to explain the Bush administration.