Things are going swell on the campaign trail...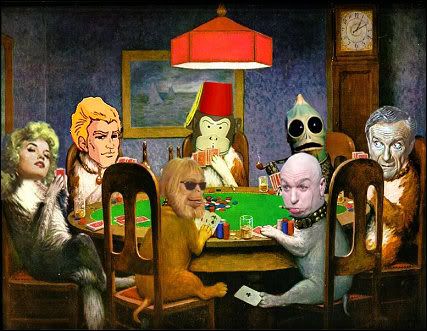 Despite the petty bickering amongst the candidates...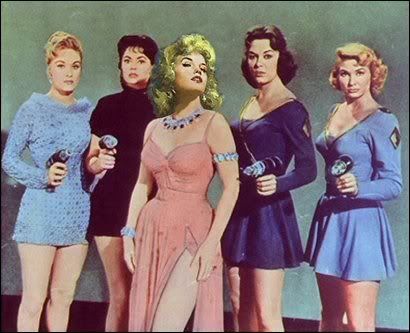 But there are those in the Mainstream Media that have claimed that Germaine Gregarious and the girls of the LGPPP have been "unfriendly" to the press...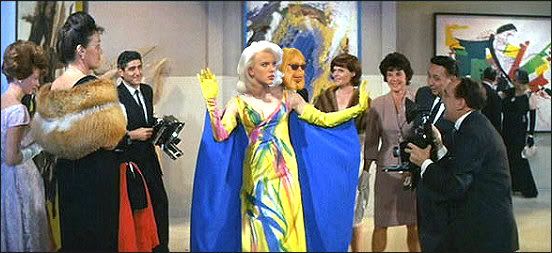 Some have tried to paint Ms. Gregarious as some sort of "diva"...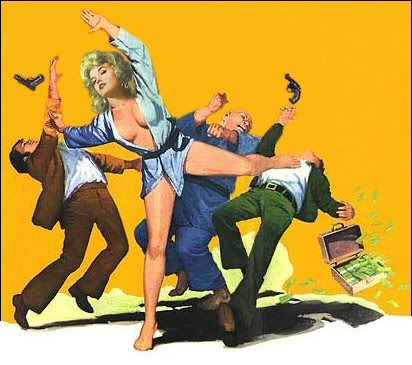 Others have called her a "whack job"...

(Trust me, when Ms. Gregarious whacks someone, they stay whacked!)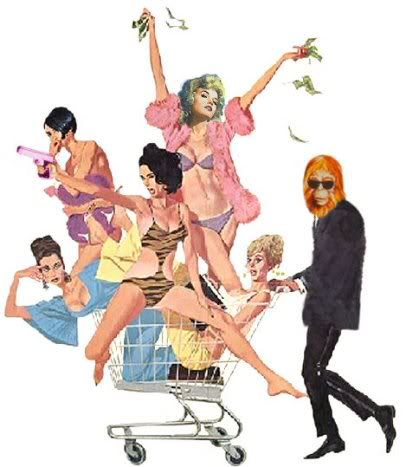 The media has even gone so far as to unfairly focus on some of my campaign's innocent wardrobe expenditures on certain political necessities such as bikinis, mini skirts and go go boots... (And plenty of ammunition and plastic explosives, of course!)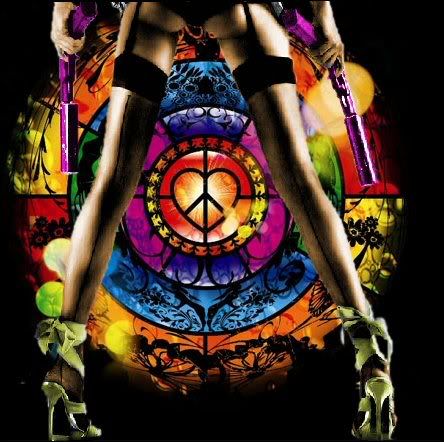 I think that the American public just needs to get to know the real Germaine Gregarious. She understands the subtle intricacies of the Zaius Campaign's agenda on domestic affairs...
She has been instrumental in bringing out the all important wiener vote...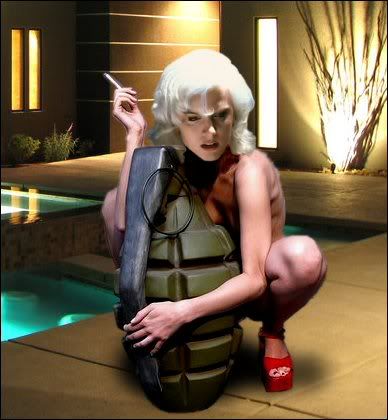 ...She has lots of foreign policy experience...
...And despite what some might say, I can assure you that Germaine Gregarious puts on her diamonds one caret at a time, just like any other American girl.
Only the Zaius/Gregarious team has the gravitas needed to ruin run this country...
...we shall be prepared to destroy save mankind from day one!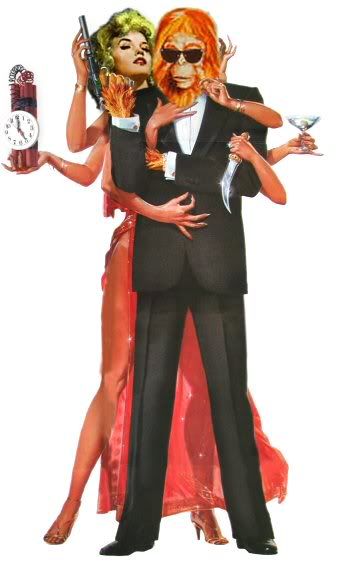 ...After some chocolate cake and ice cream, of course.