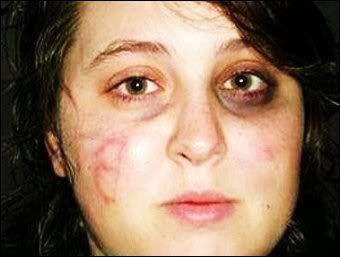 Yesterday on NBC News, Brian Williams revealed that the McCain campaign quietly 'steered' the media toward the story, now proven to be a hoax, about a young volunteer, Ashley Todd, being attacked by an Obama supporter.
"The McCain campaign steered reporters' attention to the story yesterday. John McCain even called the 20-year old woman. Sarah Palin called her family. Well, tonight that woman is charged with making a false report."
thinkprogress.org
[
2,
3
]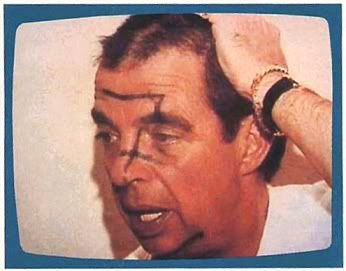 In 1989, TV host Morton Downey Jr. (1932-2001) was involved in an incident in a San Francisco International Airport restroom in which he claimed to have been attacked by neo-Nazis who painted a swastika on his face and attempted to shave his head. Some inconsistencies in Downey's account (e.g., the swastika was painted in reverse, suggesting that Downey had drawn it himself in a mirror), and the failure of the police to find supportive evidence, led many to suspect that the incident was a hoax and a plea for attention. A few months later, the show was canceled. Years later, during an appearance on The Howard Stern Show, Downey admitted that he had orchestrated the entire "attack" -- even shaving the front of his own head in the desperate effort to save his show from cancellation.
wikipedia