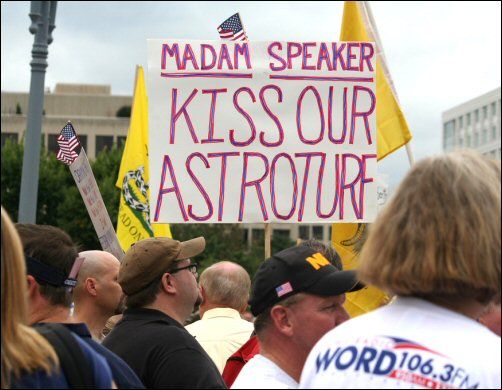 Of all of the hilarious signs that were carried by Glenn Beck's Tea Party Enthusiasts on 9/12 [
1,
2,
3,
4
], this is my favorite. The sign is telling Speaker Pelosi that the author is proud to be a willing shill for corporate interests, and through the magical powers of
cognitive dissonance
the sign maker is able to rationalize his desire to please his party and the FOX News pundits that are an important part of his television lifestyle over his and his family's own self interests.
Go, Tea Party, go!