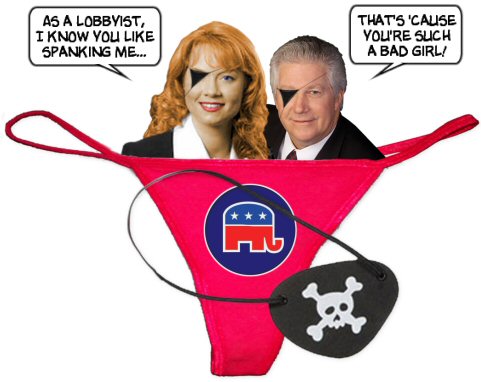 Michael Duvall, A Republican state lawmaker from Yorba Linda has leaked the latest in GOP technology - apparently he and his lobbyist friend, Heidi De Jong Barsuglia, have developed a new form of politically persuasive undergarments...
eye-patch underpants!
You can read all about it at this KCAL9 link,
"Exclusive Taped Sex Comments Cost Calif. Lawmaker His Job".
Zaius Nation reporters have learned that Assemblyman Duvall's pro-family values secret lies within lobbyist Heidi De Jong Barsuglia's underpants! We have it on good authority that Assemblyman Duvall told his Republican colleague, Assemblyman Jeff Miller that,
"She wears little eye-patch underwear."
[
1,
2,
3
]
According to the Capitol Resource Institute, Assemblyman Duvall and lobbyist De Jong Barsuglia
(I think that her stage name is "Spank Me Heidi")
have been able to use these mysterious eye-patch underpants to gain a 100 percent rating from the conservative advocacy group for his pro-family legislation during the 2007-8 legislative session.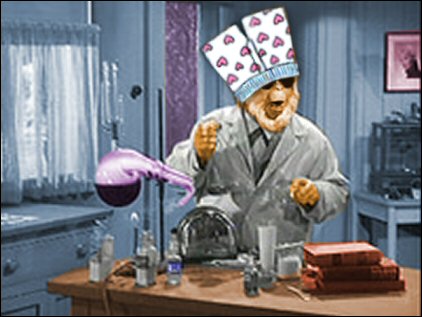 This is no time to shirk our underpants responsibilities! In an attempt to level the "pro-family values underwear" playing field, I have been hard at work at Zaius Nation Laboratories© trying to learn the secret of these pro-family values eye-patch underpants. (We can't allow a pro-family values eye-patch underpants gap!)
UPDATE:
Matty Boy
has a post about Michael Duvall as well!