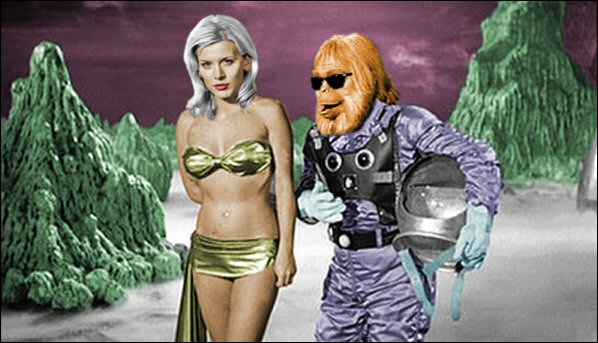 No time for blogging today! Germaine Gregarious and I are on the Moon investigating the local culinary establishments.
(I must say that the Green Cheese and Arugula Surprise was excellent, but the restauraunt had no atmosphere!)
In the meantime you check out this swell story about how the
Prayer Warriors and Palin Organizing Spiritual Warfare to Take Over America,
that I found via
Seeing Eye Chick.
(I think that the moon is going broke - I overheard that it's down to it's last quarter!)