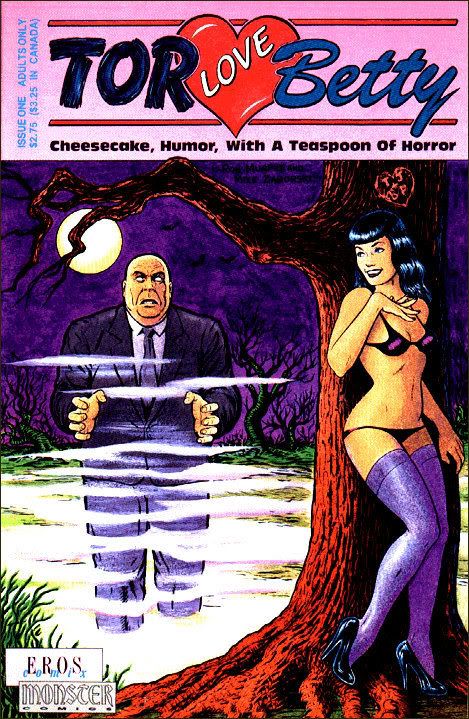 Great Googly Moogly! I took a wrong turn at Palookaville, and ran smack dab into the
"No Smoking in the Skull Cave"
origin issue! (From
Mile High Comics
, via
Mike Sterling's Progressive Ruin
.)
If you are like me, you missed out on all of the fun of the
Quit Your Day Job
/
Skullcave Movie Crossover Event
because evil humans were making you do homework. Don't despair! It's not late to slake your thirsty soul with the rich, creamy goodness of the Crossover Event!
At the the
Skullcave
, check out
The Cannonball Run of the Living Dead
,
Jack Bauer and 24 Hours on the Planet of the Apes
,
Aliens vs Gremlins
,
From Dusk Til Dawn: Predator
, and
The Matrix Tron
Then hop on over to
Quit Your Day Job
to see
The Texas Ewok Massacre
,
Godzilla and King Kong Eat White Castle
,
Official Soundtrack to Pirates of the Caribbean: Pretty in Pink
,
The Adventures of Lance Henriksen Across the Eighth Dimension
, and
Bettie Page vs. Army of Darkness
.
Becca
from
No Smoking in the Skullcave
also has a new entry posted at
Pop Culture Heroines
about Anne Hathaway in
The Devil Wears Prada
.