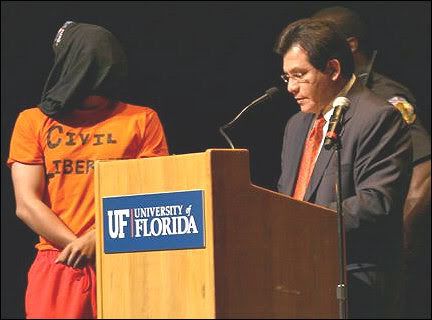 Well, you can't say that Santa did not bring you any early Christmas presents this year. I have always been a great fan of the power of an iconic image, and it is hard to imagine a more powerful picture than this brief moment on stage with
Alberto Gonzales and the two protesting Florida students.
No number of pages of caterwalling that is annotated, notarized and legal sized can create the impact of what one person can do with an orange T-Shirt and a magic marker.