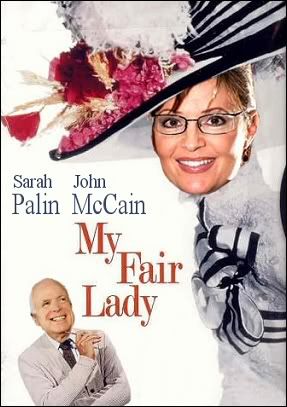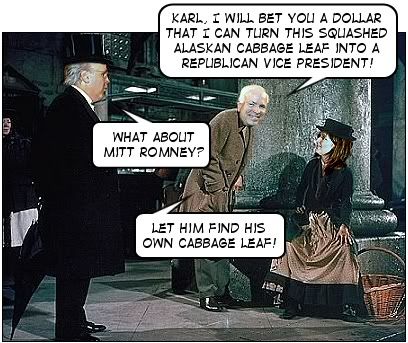 Our story begins with John McCain's first meeting with his future VP choice...
John strikes a deal with Sarah to make her his vice president!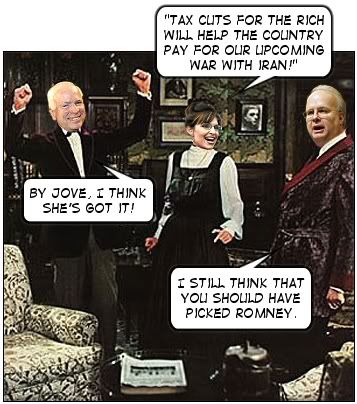 John teaches Sarah about his neoconservative values...
Time is short, and Sarah's big day arrives...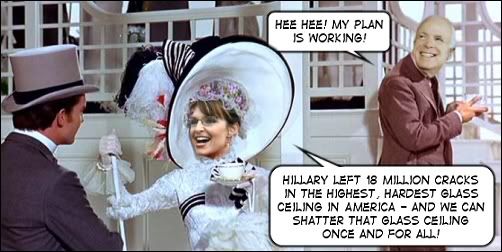 John's gamble pays off! Sarah is a big hit with the press...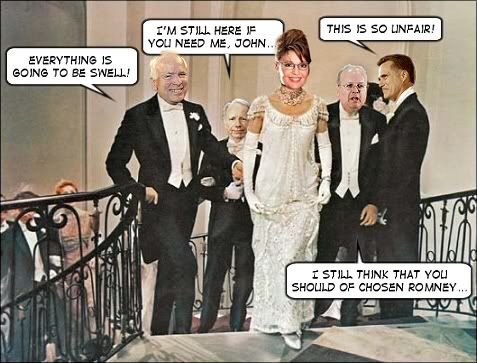 Now it's on to the GOP convention!