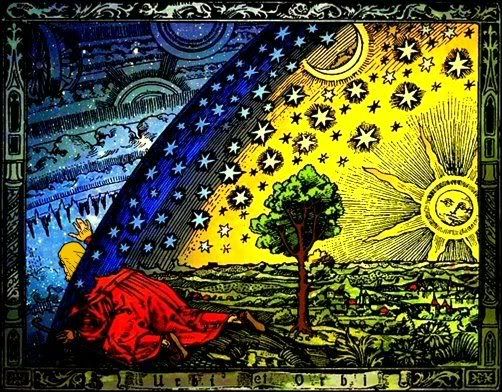 I have my own own unique opinion of god. I think that mankind made a fundamental error when he created a differentiation between the words "god" and "universe". all of man's confusion on the subject of religion could be cleared up if we removed the bias that the usage of two different words for the same subject has caused. If there was only one word for god and the universe, then nobody would argue about it.
Think about it. Scientists, philosophers and theologians would all be studying the same thing! All dogma would be erased because our concept of god would not be separate from the universe. It would all be one concept. If there were not two different words to differentiate between the two ideas, you wouldn't be able to argue about it. There wouldn't be any words to use.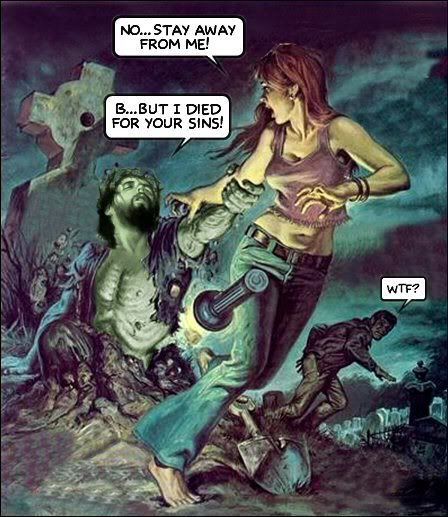 And instead of telling our chidren horror stories about the Holy Church of the Gooey Death and the Zombie Resurrection, we would instead concentrate on the philosophy that Jesus and other religious leaders have preached about how it is probably not really a good idea to spend your life being an asshole.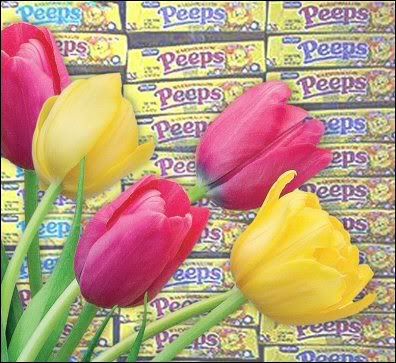 And then we could all concentrate on what Easter should really be about...