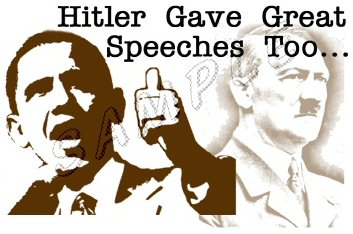 I was a bit surprised to find that T-Shirts with the phrase,
"Hitler gave great speeches too"
were selling well at gun shows and other venues. I guess that Democrats should be flattered, as this would put President Obama in the same league as other great orators, such as Abraham Lincoln, Sir Winston Churchill, Martin Luther King, William Jenning Bryan, Marcus Tullius Cicero, and Plato.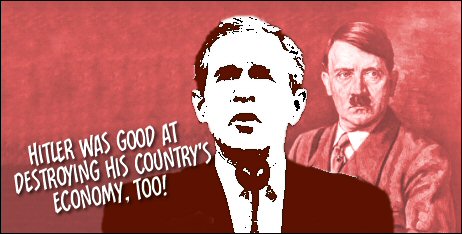 Upon reflection, I decided that an equally flattering comparison could be made about the former President Bush...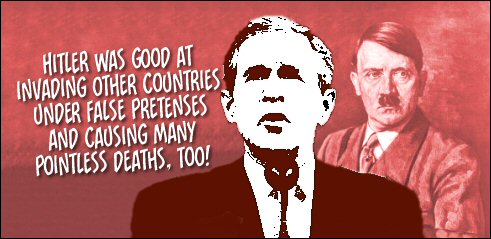 But I decided that this was probably far more appropriate.