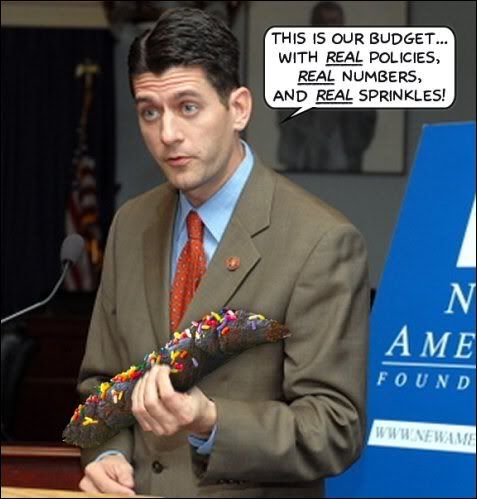 After enduring criticism from Democrats and the media over their
Giant Steaming Pile of Budget Blueprints
last week, Rep. Paul Ryan and the House Republicans released their
official
alternative to President Obama's $3.6 trillion budget on Wednesday, April Fool's Day.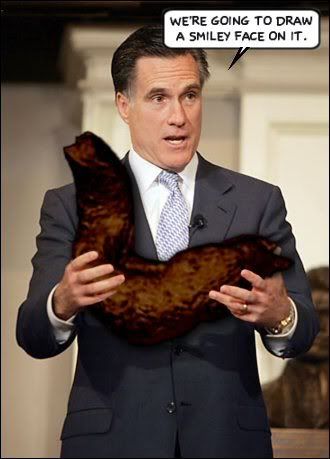 This budget is not like the Republican "trickle-down-economics" budgets from the past...
This is a brand new "trickle-down-economics" budget - with sprinkles!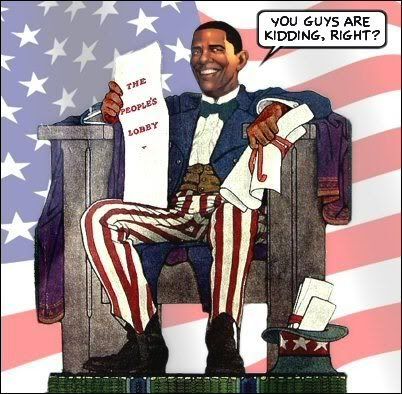 The House GOP members know that they must stop President Obama and his communist scheme to save the economy that the Republicans destroyed. Time is of the essence! Now is the time to implement the important tax cuts that will feed and educate American's children, fight those nasty old terrorists, and keep America strong!
Taking a cue from the greatest president ever, Herbert Hoover, the new House GOP budget (with sprinkles!) will freeze all discretionary spending for the next five years and rescind the evil stimulus bill. Just like valient efforts of President Hoover, the new House GOP budget will prevent the looming economic depression and save the day! Let the invisible hand of the marketplace prevail on the most deserving, just as God intended.
Under the gentle and caring regulations of the new House GOP "flat tax" budget the least deserving, laziest low-income families would pay more in taxes. (Over a fourth of taxpayers, that is.) while the most deserving, hardest working and wealthiest one percent of taxpayers would pay an average of $100,000 less in taxes. This new GOP budget has more tax-cuts for-the-rich than George Bush's old tax-cuts for-the-rich ever did!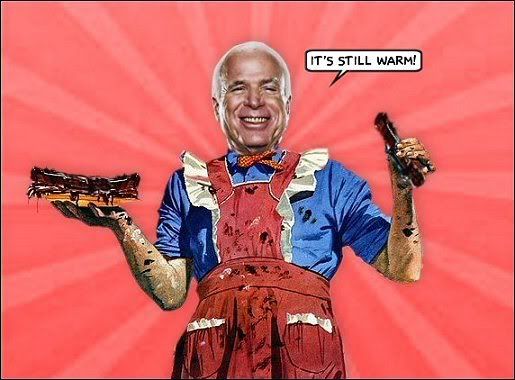 The main difference between the budget that McCain cooked up and the House GOP budget is that McCain's budget is gooshier! (But sadly, no sprinkles.)