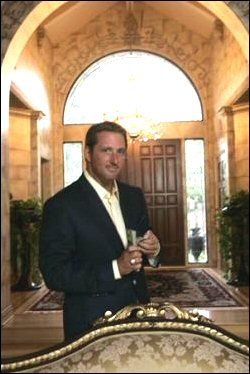 The economy is in such a mess that I think that we need new financial leadership. I nominate Kevin Trudeau!
(His name is French, you know.)
[
1,
2,
3,
4,
5,
6
] He offers what this country really needs -
free money!
This man has such considerable financial acumen that I think that he could make a
legitmate
competitive run for congress. I imagine that he would do well in Alaska, or even in the southern states - if he can get his "Jesus" on.