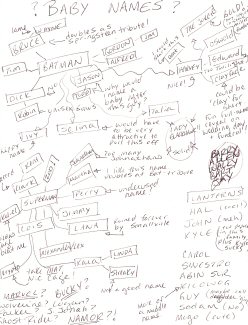 This post is for my good friend Derk the Jerk over at
Man-Eating Cheeseburger,
who is trying to think of names for his and his wife's upcoming addition to their family. As much as I enjoy this list of possible baby names, I must say that I disagree with the author of this insightful chart on one particular point. I think that "Streaky" is an awesome name!
(That's Supergirl's cat, you know.)
Via
Rachelle
of
Living Between Wednesdays.