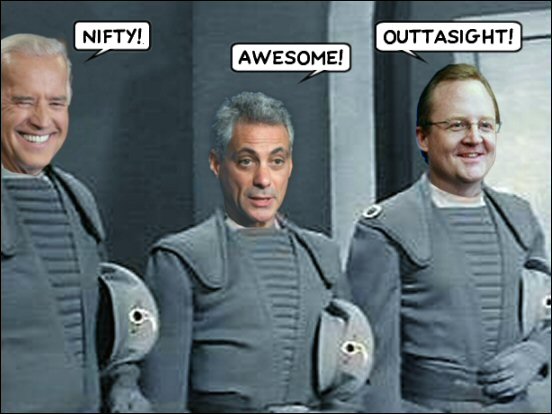 for a long time I have wanted to start my own line of T-shirts and stuff, but I kept putting it off. I have been toying around with the idea on and off for ages, and I have come up with many ideas for all kinds of designs (And not all of them are related to Zaius Nation or chocolate cake, I'll have you know.) I was inspired to finally release my first line of products in
my Zazzle Store
today because of a comment left by Aironlater of
43-Ideas-Per-Minute
on Tuesday, who said:
"I have but one question for the good Dr. Where can I get a Zaius Nation t-shirt? This is my one Christmas wish..."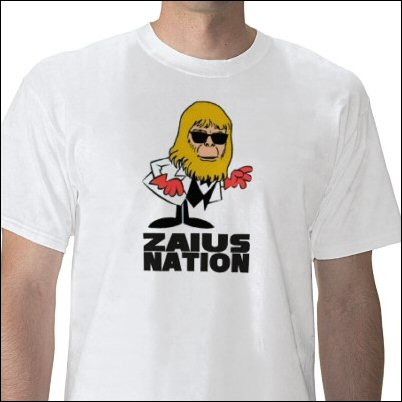 So there you have it! My first Zaius Nation T-shirt. I just put it up last night, in response to Aironlater's query. I hope to have some different T shirt designs in the near future.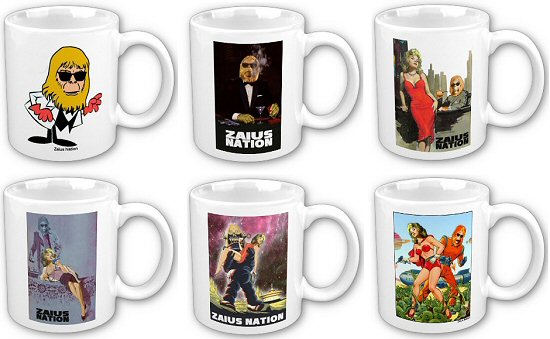 I have actually been playing around with coffee mug designs for a while as well. I recomend that these be used with plenty of cream and sugar, of course.
Zazzle also provides this nifty widget thing for me to put on my post. (I think that you can use it to tune in small craft warnings or something. I haven't quite figured it out yet.) As I am new to this whole "internet tubes commerce" thing, I would welcome any advice that you might have regarding how it works and how to maximize important cake and ice cream dividends.