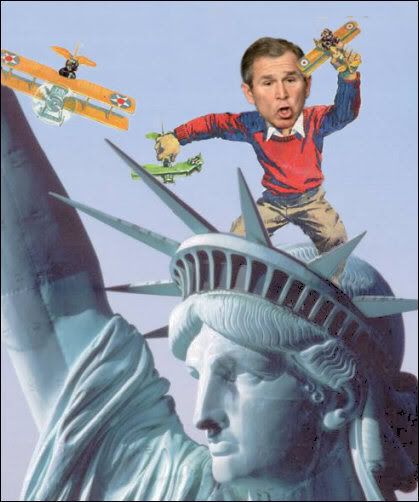 The public agrees with Speaker Nancy Pelosi!
54 percent of Americans disapprove of President Bush's decision to veto the Iraq funding bill that called for U.S. troops to leave Iraq by 2008, according to a new CNN poll. Also,
"57 percent of Americans said they want Congress to send another spending bill with a timetable for withdrawal back to the White House."
Via
Think Progress
.