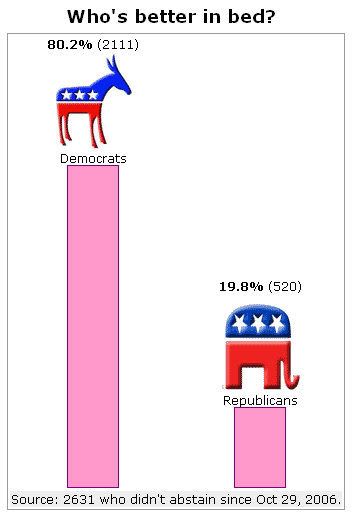 I took this online
Politics Test
that I found at
Rabbits, Toyen, and so forth
, and found out that I am what is technically called a
lefty pinko scumbag
, which is kind of what I expected. I also found this chart during the test as well.
Before you get to excited about the chart above, there is some question as to the validity of the test itself. It is also interesting to note that the
chart that they use on their main page
of the test would indicate that the logical choice to emulate the position between
Donald Trump
and
Martin Luther King
is
Adam Sandler
.
Also on the chart, Darth Vader is equated with communism. I could have sworn that Vader is a member of the GOP. One of the questions really threw me for loop,
"Books with potentially deadly knowledge (like instructions for making awesome bombs) should be regulated."
OK, but what about books with instructions for making
mediocre
bombs?