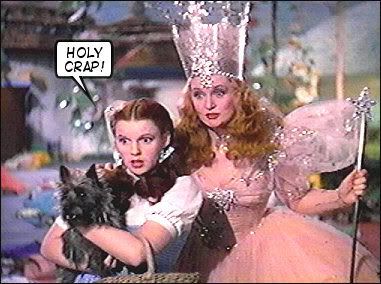 Wake up - sleepy head,
rub your eyes, get out of bed.
Wake up, the Wicked Witch is dead!
He's gone where the goblins go,
Below - below - below...
These are the days of Republican doubt, with President Bush fighting an unpopular war, Congress in opposition hands, and a 2008 presidential field trailing Democrats in nearly every poll. But don't tell that to Karl Rove, Mr. Bush's political alter ego, who even as he
prepares to resign from the White House
after six and a half years sees recovery ahead.
Wall Street Journal
It's 7:58 a.m. Eastern time, and
Karl Rove's exit from the White House
emerged several hours ago in a Wall Street Journal column titled "'The Mark of Rove.'"
New York TImes

My first thought when I heard this was that this is happening on the wrong day - White House bad news only comes out on Fridays, so that the media can forget about it over the weekend. It does makes sense that Bush is on vacation the day that Rove leaves, but I think that they plan to have the media poodles gnaw on the Rove story all week to obfuscate some other story that is far more sinister. News stories from the white House doen't just fall out bed on Monday morning for the world to see - unless that's the way that the White House wants it to be. Every single news item they release is orchestrated for the best possible effect. I think that they are up to something...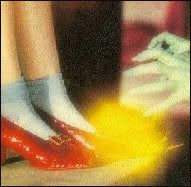 The big question of the day is Who is going to get the Ruby Slippers?