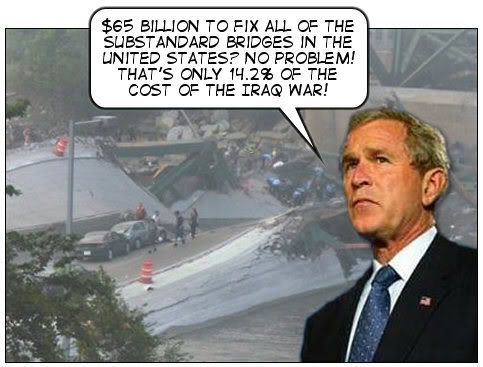 The White house announced today that the collapsed interstate bridge's last full inspection completed in 2006 showed that the bridge was clearly a Democrat.

"What else could you expect from a liberal?" The president said. "I vow henceforth to veto the collapsing of any more interstate bridges!"

Despite ther loss, the people of Minneapolis are in luck. President Bush has promised to send his wife Laura to make it all better. With a wave of her magic wand and kiss on their collective forehead, all the people's worries will go away.

"Tax cuts for all!" Laura said. "And to all a goodnight!" Said Laura.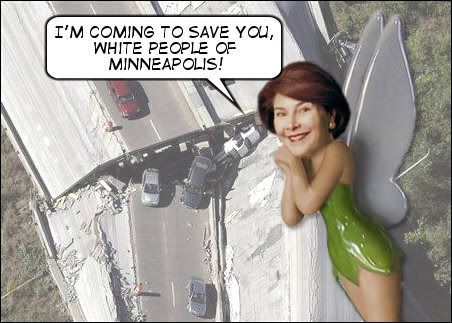 You should read what
DCup
said about the subject,
here
and
here
. While you are at it, the
Omnipotent Poobah
has a
few choice words
as well.