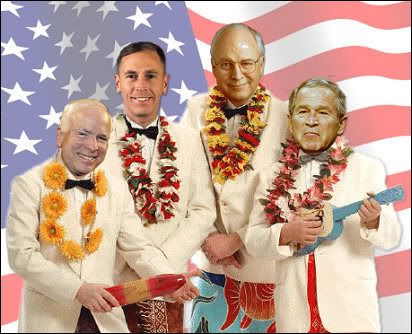 2007 monthly U.S. fatalities in Iraq surpass 2006 levels!
Frank de Libero posts a
chart
showing that monthly GI deaths in 2007 are higher than in 2006. As Matthew Yglesias points out, "the 'surge' strategy specifically contemplated risking higher American death rates…in order to accomplish some larger political goals. Unfortunately, those goals weren't achieved so we just have
more dead people
."
Think Progress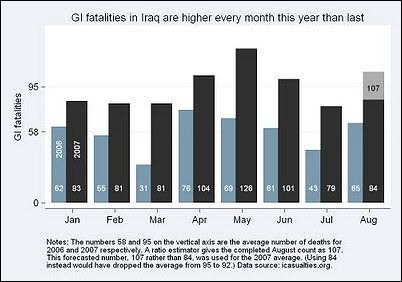 Labels: Best Surge Ever