In a series of startling examples of highly impractical anti-crime devices, fashion designer Aya Tsukioka has created perhaps the coolest impromptu disguises ever.
To evade a mugger, Ms Tsukioka shows how her skirt can be reversed and quickly turned into a costume of a vending machine.
Although unlikely to actually fool a would be assailant, the simplicity and whimsy of the design is delightful!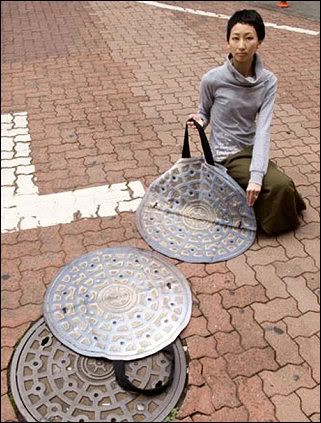 A purse disguised as a manhole cover can be used to disguise valuables in plain sight.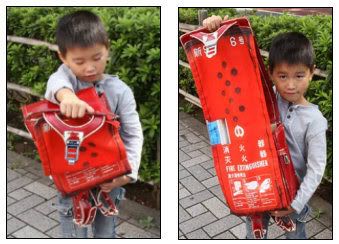 To ward off the attacks of schoolyard bullies, a child's backpack can transform the potential victim into a mailbox.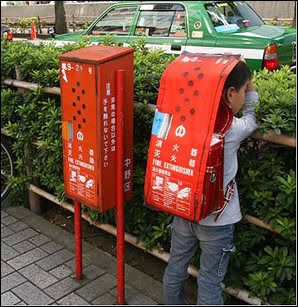 Despite the fact that the disguises would not actually fool an attacker, I just love the fantasy and imagination that went into these costumes. To read more about Aya Tsukioka's creations, there is an article at
The Age
, and more pictures at
gizmodo.com
. Via my good friend
Eli Lyons.