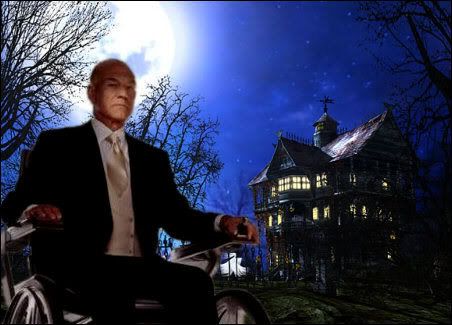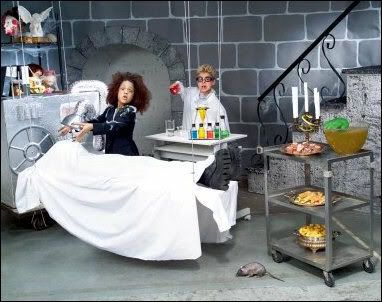 First the Professor took me to meet Jon in the "scary" laboratory. The punch and cookies were delicious! I had been hoping for some chocolate cake, though.
Little did any of us suspect that hiding in the attic was a foul creature of the night...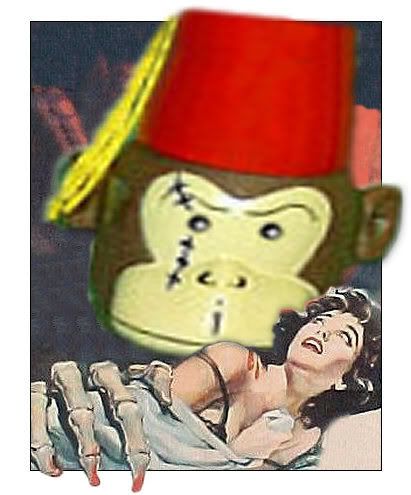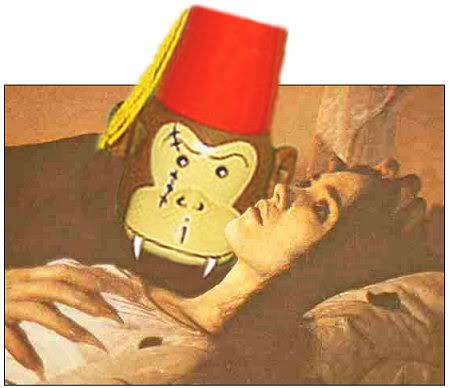 Monkpires are nocturnal creatures that feed on the blood of young starlets!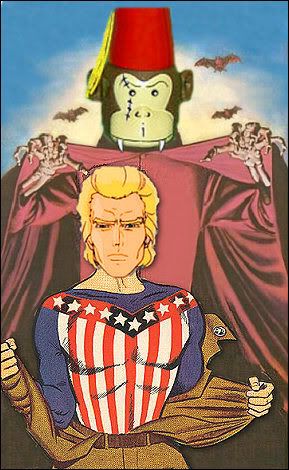 Strangely enough, Jon the Intergalactic Gladiator's first reaction was to strip to his patriotic Underoos©. There are some things that I will never understand about humans. Imagine, a grown man wearing Underoos©!
Jon and his running mate attempted to stop the creature before it could drain the blood of an actress that Professor Xavier had hired to play Frau Bleucher, but to no avail. The Monkpire was too powerful for them!
As the creature changed form and advanced towards me, I knew that I had to think fast!
So I drove a streak right through his heart. Thank god for cholesterol!