In the last couple of weeks, John McCain and his campaign have been hard at work spreading their message to the American people. In these trying times of extended war, job losses and financial panic, the public needs have their questions answered about the domestic issues that face this country's future. As the election draws near, people need to know what expect from the administration of this presidential hopeful and his running mate...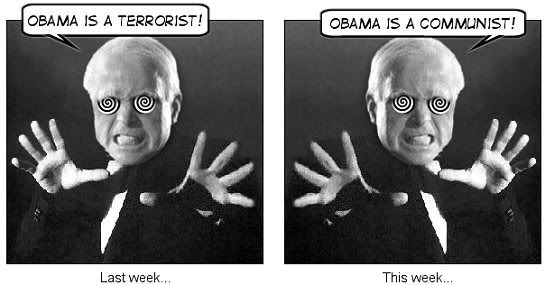 But wait! Which one is he, Senator?
The country can breathe a sigh of relief knowing that the McCain campaign has spelled out a specific plan to create jobs, reinvigorate the economy and create peace in the world!