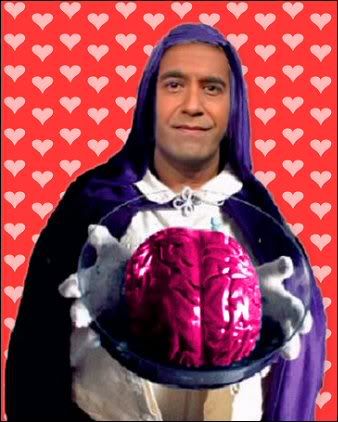 Although I can grudgingly accept that President-elect Barack Obama has chosen America's
second
most famous brain surgeon,
Sanjay Gupta, for the U.S. surgeon general post,
I can only say that the reason that I was not chosen was due purely to political cronyism, partisan politics and abject favoritism. I mean, I have performed far more lobotomies on humans than Dr. Gupta ever has!
Ah, well... At least I can console myself with the knowledge that CNN will most certainly be calling me soon to fill in as Dr. Gupta's replacement as a television correspondent. Hey, maybe I will get to meet Christiane Amanpour!