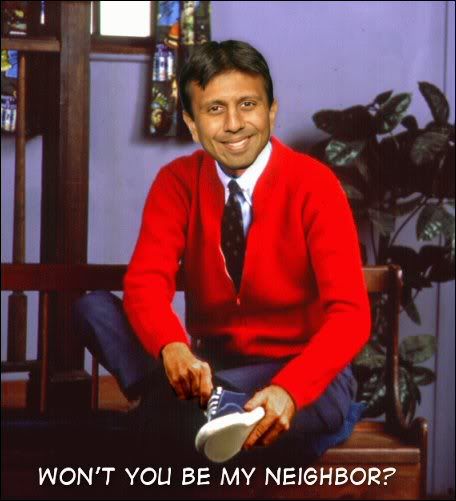 In an attempt to take some of the shine off of President Barack Obama's speech before a joint session of Congress last night, Louisiana Gov. Bobby Jindal gave the official Republican response to Democrat's attempts to save the economy.
After President Obama's awesome speech, I watched with some degree of trepidation as Louisiana Gov. Bobby Jindal started to speak. My fears were quickly quelled - Jindal was terrible. Upon hearing Jidal speak for a few minutes, my first impression was that he sounded like a condescending Mr. Rogers describing his neighborhood to his childish listeners.
Jindal merely derided President Obama's policies, and really offered no solutions to America's present woes - with the exception of his perceived need for further tax cuts, presumably for big business. He made this cryptic claim only moment's after President Obama had just announced a massive tax cut for 95 percent of working Americans. He also asked the members of his party to return to their principles of limited government and fiscal discipline.
After eight years of George Bush, it is fairly comical to hear Jindal attack Obama's economic policies as 'irresponsible'. Also, Jindal made a huge mistake when brought up Katrina victims to flaunt his own personanal narrative - people still remember which politial party is responsible for that fiasco.
Even FOX News gave Jindal a thumbs down.
In reaction to Obama's speech, House Minority Leader John Boehner was quoted as saying, "I thought the tone was good. But for very few exceptions, I could have given the same speech."
thinkprogress.org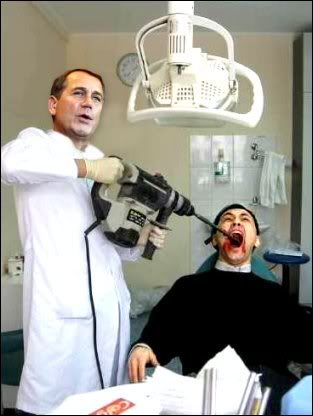 Oh, yes... The rich dulcet tones of Rep. John Boehner....