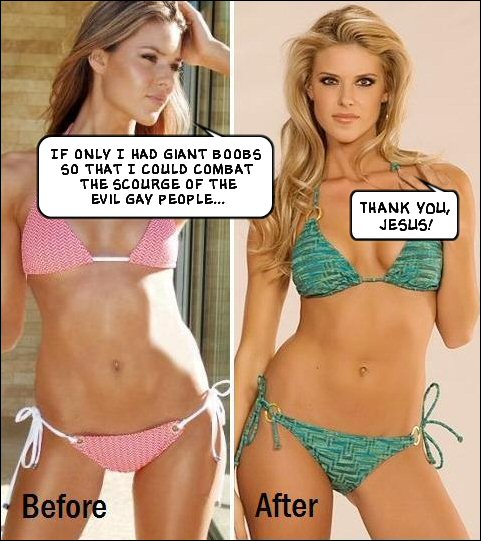 The onslaught of the media has been rough as of late for the new Miss California, Carrie Prejean. (Shouldn't that be Ms. California?) She created something of a stir when answering a question during the competition when she stated that she believed marriage should only be between a man and woman.

Later the news surfaced that she recently had breast augmentation surgery that was paid for by the Miss California Organization, just weeks before the Miss USA pageant.

The most recent scandal to come to light is the publication of topless and semi-nude photos of Ms. Prejean on the internet. Ms Prejean has already rebutted these stories by saying that the web site that published these photos, "openly mocks me for my Christian faith."

For those that find this statment to be kind of odd don't know the real story...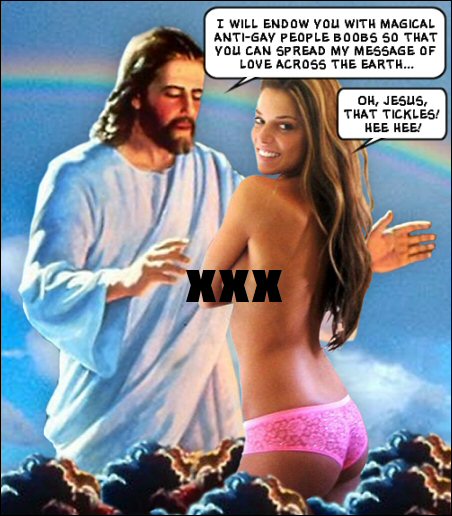 You see, anti-gay Jesus came down from anti-gay Heaven...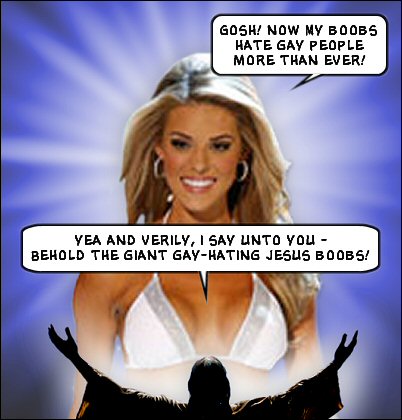 And gave Miss California giant magical anti-gay boobs so that she could...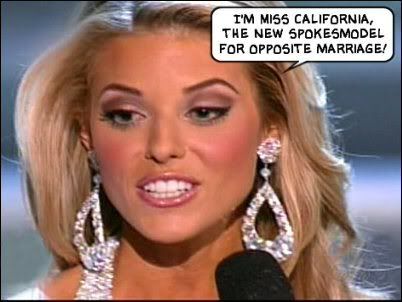 ...win the Miss California pageant and appear as the official spokesmodel for "opposite marriage" in an upcoming ad funded by the conservative group the National Organization for Marriage.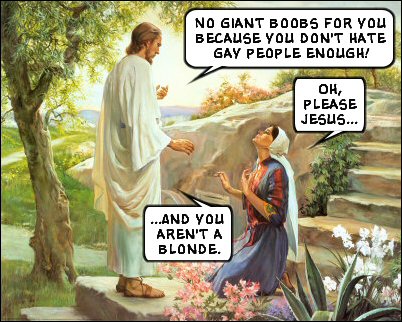 You see, It all makes sense in the proper context.