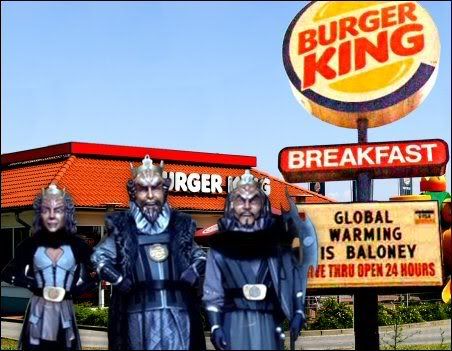 Evil Kingons have been sighted in the United States!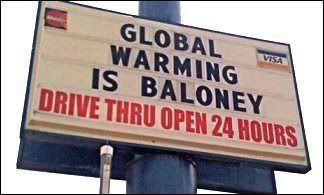 Mirabile Investment Corporation (MIC)
, a Memphis-based management company with more then 40 Burger King locations across the Mid-South, placed the words "Global Warming is Baloney" on many it's exterior signs. [
1,
2,
3
] There are also complaints that MIC forces its employees and consumers to watch Fox News.
A corporate spokesperson for The Burger King Corporation states that the signs have all been removed and do not reflect the views of the company. Under the current franchise agreement, frnchisees are not allowed to promote any specific political and/or religious beliefs at their restaurants.
According to the
Kingon Defense Academy,
Kingons attack earthlings and steal their
worthless crapola
by utilizing such devastating techniques as the Neon Nurple, the Dozarian Flat Tire and the Warp Five Wedgie.
Kingons are also responsible for promoting unhealthy eating disorders in our youth...