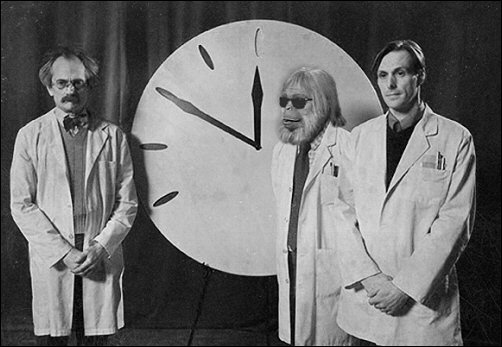 The Doomsday Clock was recently moved back one minute - from five-minutes-to-midnight to six-minutes-to-midnight. The Bulletin of Atomic Scientists attributed the move to efforts by world leaders to reduce their countries' nuclear arsenals and collaborate on climate stabilization.
"The group, which includes 19 Nobel laureates, said a key to the 'new era of cooperation is a change in the U.S. government's orientation toward international affairs
brought about in part by the election of (U.S. President Barack) Obama.'"
[
2,
3
]
It's interesting to note that
FOX News did not report on the event at all.
I could not find a single news story on the Doomsday Clock on the FOX News website since
January 17, 2007.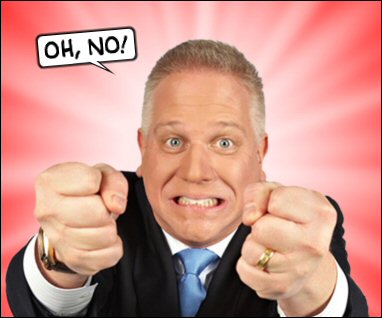 In related news, Glenn Beck has just changed his Facebook status from "Lunatic" to "Batsh*t Crazy".