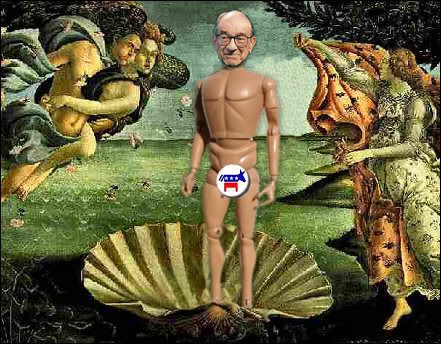 This weekend on Bloomberg Television, right-wing pundit Robert Novak ripped former Fed chief Alan Greenspan because he criticizes Bush's economic policies while hailing those of President Clinton. Novak said that Greenspan revealed himself "as a Democrat":
Robert Novak: "[Greenspan] suddenly emerges from the sea, naked like Venus, as a Democrat. He loves Bill Clinton, he loves tax increases, he's dismissive of Ronald Reagan as an amiable putz, he detests the Bushes."
Greenspan has identified his roots as that of a
Goldwater Republican
, and he has said he will
vote for the Republican candidate
in the 2008 presidential elections. Greenspan hasn't emerged as a progressive, but rather has revealed the truth about the
failure of conservative economic theories
.
Think Progress