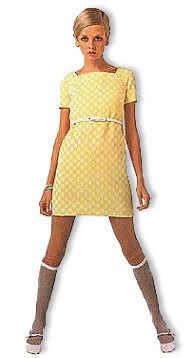 BAC
at
Yikes!
has an
impressive video
about Southwest Airlines' attempt to oust college student and Hooters' employee Kyla Ebbert from one of their flights because of her attire - A mini skirt.
Media Bistro
says poppycock, pointing out that Ebbert wore the outfit on the Today show, and the skirt rode up and briefly revealed her underwear. Watch the
video
though, the Southwest Airlines' stewardesses used to wear "uniforms" that were far more revealing!