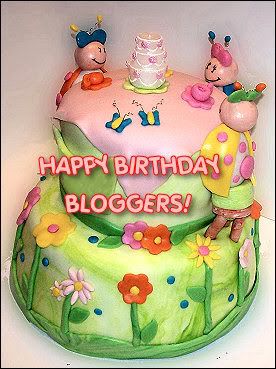 Oh my gosh! I missed
Liberality's
Birthday! It was on the 2nd of October! Thanks to
Dr. Monkerstein
for reminding me. Even if we are late, we should all stop by
her blog
to say
Happy Birthday!
Liberality has also changed her avatar, so say hello to the new Liberality avatar! Her old image shall go to the
The Island of the Abandoned Blogger Profile Images.
UPDATE:
Hey! Today is
MWB's
Birthday! (Also known as presidential candidate
Dr. Smith
.) If you get a chance, why not stop by and wish him happy birthday too!
UPDATE:
Dr. Monkey Von Monkerstein's
birthday is on October 20th. Happy birthday, Dr. Monkerstein!
UPDATE:
DCup
of
Politits
birthday is in October, but I don't know what day! Happy birthday, DCup!
UPDATE:
Throwawayblog
delares that this is the month of
Spocktober!
Via
Evil Spock
, natch.
But who else has a birthday this month? Where are all of the Libra bloggers?