Oh, my aching head! I am afraid that I had one too many mai tai's at
Germaine Gregarious' Halloween Party
in the Rumpus Room last night, but it was all worth it! What a swell party...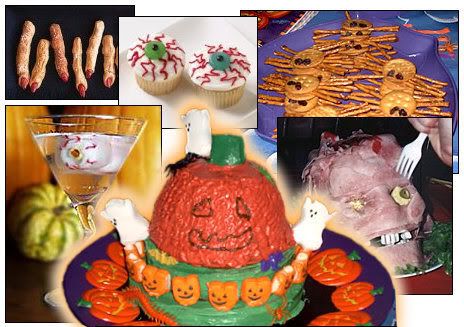 Ms. Gregarious provided all kinds of food and drink...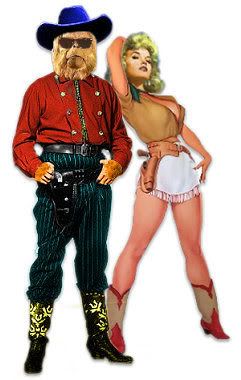 I looked like Clint Eastwood in my cowboy costume....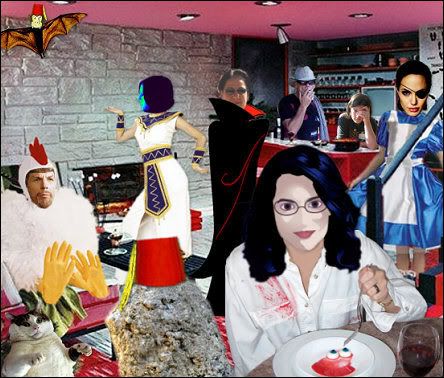 Blue Gal really enjoyed the Ocular Surprise...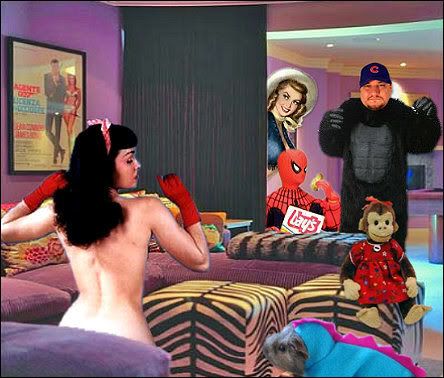 Becca brought her pet guinea pig...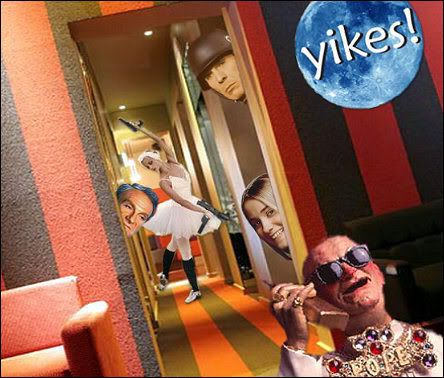 Somebody made a huge mess in the upstairs bathroom...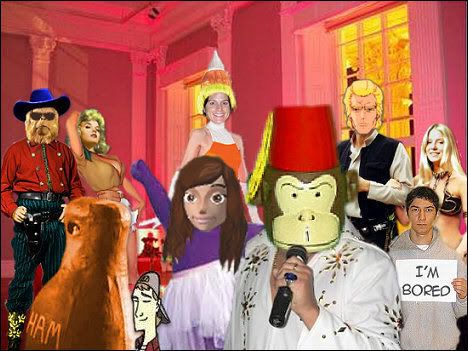 The esteemed Dr. Monkerstein did a great karaoke rendition of Barry Manilow's "Mandy"...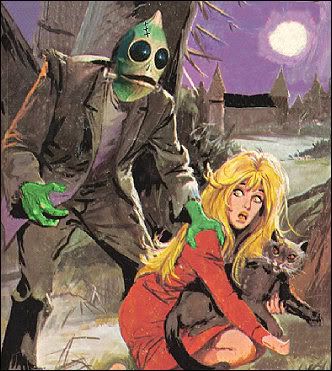 ...And even Sleestak made some new friends in the parking lot!