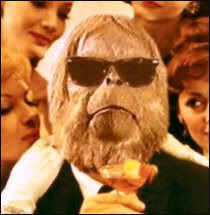 No time for blogging today! I am afraid that I have been without power or heat for the last 24 hours due to an ice storm. Although my electricity and heat are now back on, I am only able to get online briefly by modifying the antiquated atomic trilithium transducer of one my fembot assassins. I can only get online briefly, and it is so slow it is like peeling a potato with a butter knife while wearing two pairs of ill-fitting mittens. Have no fear, I shall return as soon as my internet connection is restored. In the meantime...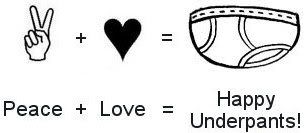 Heed the official Zaius campaign motto... Peace, Love and Underpantsing!
It's all about the underpants, baby.