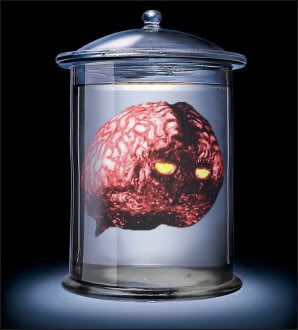 It's time to readjust your blogroll scopes!
MWB's World
has moved! He has gone from the world of LiveJournal.com to Blogger.com! Have no fear, because he promises that he will continue to deliver the same level of rich creamy disembodied-brain-in-a-jar pop culture goodness as he has in the past. (In other words, it's going to be the same old disembodied brains in a
new jar
.) Remember,
MWB's World
is also the home of presidential candidate Dr. Smith, and his running mate Marcia Brady. Why not stop by and welcome him to the world of Blogger!