I am eager to seee the result of the subpoena issued by the House Judiciary Committee to Karl Rove yesterday regarding his involvement in the firing of nine U.S. attorneys last year and the prosecution of former Alabama Gov. Don Siegelman. If and when he testifies, will it be one of those scathing kiss-and-tell memoirs - or will it be one of those awkward cocktail party moments when the guest of honor has too much to drink and becomes blatantly obnoxious? No matter what, I'm sure that Brit Hume will be there to hold his hand during the rough patches.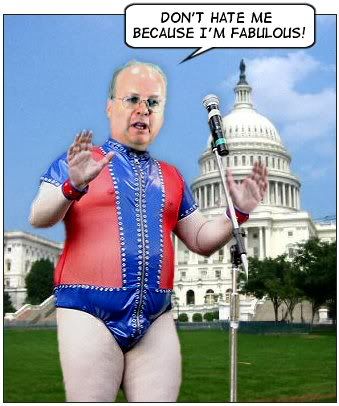 Caption contest! What will Karl Rove say
to the House Judiciary Committee?