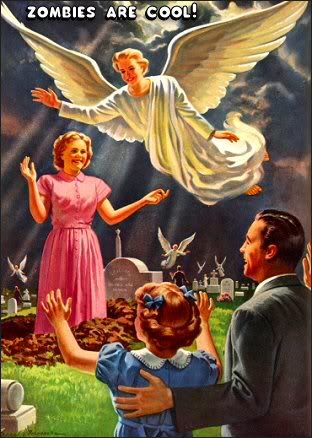 I actually had a lot more links to post than the paltry list that I present below, but I got distracted by the girls changing underpants
(my campaign is pro-change!)
at
knickerpicker.com
and reading about
Julie Newmar's pro-terrorist pantyhose patent.
(Ooo-La-La!)
Barack to the Future!
I meant to post this earlier, but Oliver Willis has done a great parody,
"Clinton Campaign Blames Impending Obama Nomination On 'Delorean Induced Alternate Timeline'".
Easily overlooked, but an interesting detail nonetheless: Convicted 'Duke' Cunningham briber/co-conspirator Brent Wilkes just received a 12 year sentence and sits in jail while pending an appeal because he can't afford the bail because of (at least in part)
the housing crisis.
Talking Points Memo,
via
Crooks & Liars.
Holy Pickled Green Beans, Batman! The Unconventional Conventionist has created an
awesome movie!
Germaine Gregarious will appreciate this -
Boobs of Steel.
Daleks
and
Wonder Woman
and the greatest
Chick Tract EVER
- via Becca at
No Smoking in the Skullcave.
"Oh, how the might have fallen" department:
William Shatner was on Glenn Beck,
via
Starship Tim.
An oldie but a goodie -
chocolate covered bacon.
Jess Wundrun has created a great image of
Secretary of State Condoleezza Rice.
Strange fruits and vegtables,
via
Cap'n Dyke.
MWB has a great old ad for
Rock Em Sock 'Em Robots.
My life will not be complete until I get a
Godzilla Mothra Larvae Plush Toy
and a
Godzilla King Ghidorah Plush Toy (With Sound!)
(NSFW!) Hilarious porn advertisments -
"The Twilight Bone",
"Chitty Chitty Gang Bang",
and
"The Wizard of Ass"
By the way, it's time for the
Crooks & Liars donation drive.
Hollywood Zombies.
Recent blogroll additions:
Have Camera Will Travel,
Unglued,
Stop Licking the Curtains,
Social Seppuku,
Occasional Superheroine,
Illiterate Electorate,
Billy Miller,
Ex-Lion Tamer
and
Starship Tim.