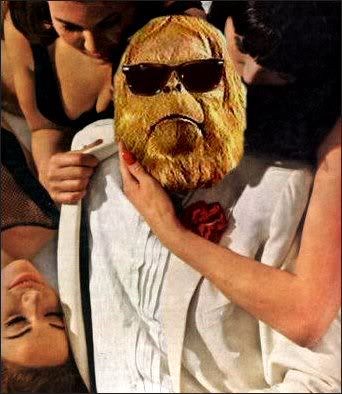 Someone must have shot you with a phaser set on
'stunning'.
Your mouth says,
'Shields up!'
, but your eyes say,
'A hull breach is imminent...'
Tell me of this thing you humans call...
love.
I may look like an Ewok, but I'm all Wookie where it counts, baby.
Nice Asimov.
I've been told I have the cool sexual prowess of a Romulan.
With my IQ and your body we could spawn a race of genetic superchildren to conquer the earth!
I less than three you. ("I <3 you" as in "<3" = "♥")
Once you make love to a man with Vulcan ears you never go back.
You, me, here... this couldn't be any better if I programmed the holodeck myself!
Would you like to be the numerator or the denominator?
Forgive my Kirk-like boldness, but you wanna go back to my mom's place and watch 'Dr. Who'?
You're like an exothermic reaction - you spread your hotness everywhere!
Hi, I'm writing a new make-out program. Would you like to join the beta-test?
Earth woman, prepare to be probed!
I'm the droid you're looking for.
Honey, you've been looking for love in Alderaan places!
Hey, baby. I own Microsoft.
UPDATE:
Dean Wormer
added these:
I'm Peter Parker. Wanna see if my webshooter's organic?
Can you give me a hand with my Pon Farr?
Hi. They call me Dr. McCoy but you can call me "Bones."
Wanna help me cross the streams on the Stay Puft Marshmallow Man?