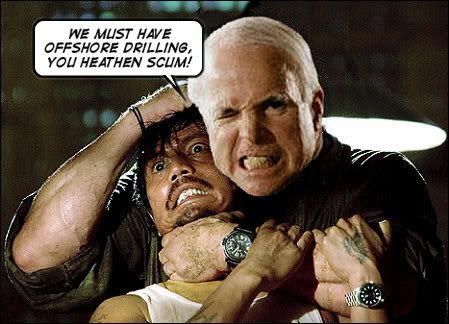 Posing as a FARC rebel, John McCain tricked a gang of armed desperadoes into handing over 15 hostages during a rescue mission deep in Colombia's unforgiving jungle. Using only a machine gun, a swiss army knife and his constantly wavering political positions,
McCain rescued the hostages
Wednesday as part of a perfectly executed commando mission.
"I didn't do anything that any
real
American wouldn't do," said McCain modestly when questioned about his incredible achievement. Members of McCain's staff agreed that the presidential candidate's secret mission was indeed "awesome". Attempts were made to contact the media's ability to seperate fact from fawning, but they were unavailable for questioning at this time.