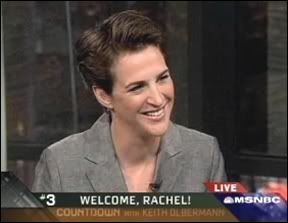 The Rachel Maddow Show Countdown!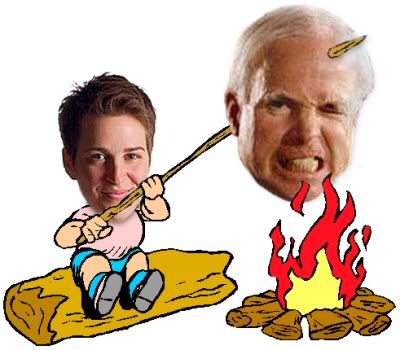 Rachel Maddow will begin the roasting of Republican wienies and neocon marshmallows on her new show starting on September 9th!
"Her appointment is certain to draw criticism that MSNBC is moving further left in an attempt to compete with Fox News from the opposite end of the spectrum. John McCain's Republican campaign has repeatedly assailed the network's campaign coverage as biased."
Washington Post