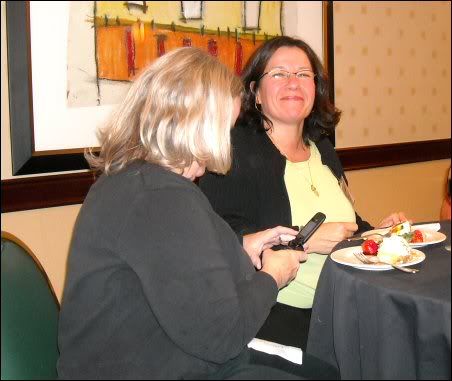 As promised, they served cake. (Tengrain is my witness that I only ate two slices.)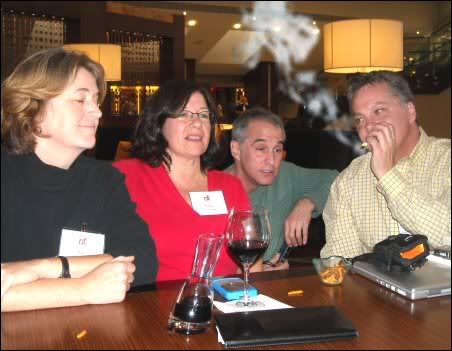 After the event, Tengrain brought out these funny little cigarettes...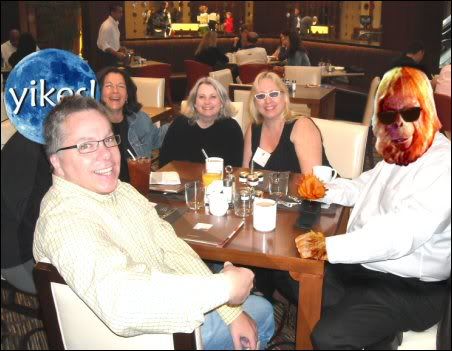 We stayed at the delightful Hyatt on Capitol Hill.
My super-simian senses were on high alert for a moment, because many of the employees were dressed like the infamous Bond-villian, Ernst Starvos Blofeld...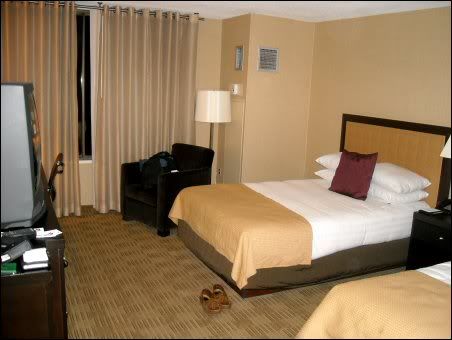 But it was a really swell place to stay! Clean sheets, a nice restaurant and bar, and a nifty little gift shop. The television had a remote control and everything! (I want to give a special thank you to FranIAm, who explained to me that the little soaps were not candy.)
I was very lucky to meet all of these swell bloggers!