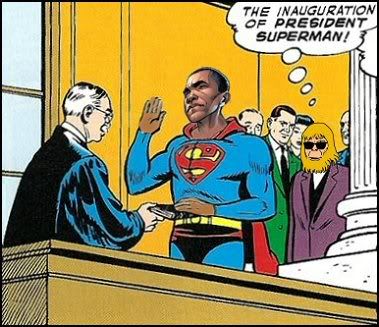 We were were all thrilled when President Obama was sworn into office...
And we are all grateful at the speed at which he took the helm...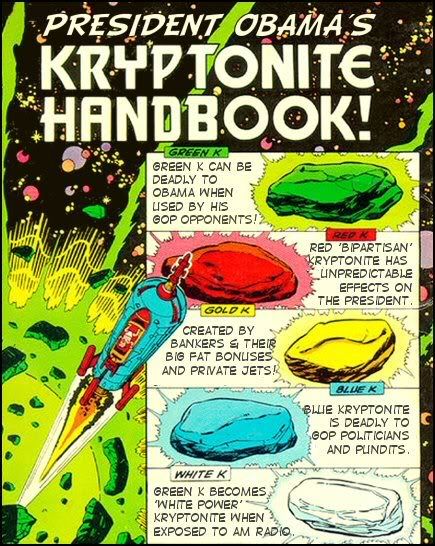 But although the president is endowed with many miraculous super powers, he is not completely invulnerable!

Originating from his home world of Krypton, Green Kryptonite can become deadly to the president when wielded by his political rivals!

Also a danger, and created when Green Kryptonite passes through a radioactive 'Bipartisan' cloud, Red Kryptonite has strange and unpredictable effects on the president.

Gold and Jewel Kryptonite weakens the president's message when Bankers and Wall Street moguls give themselves big fat bonuses and private jets with TARP money!

Blue Kryptonite is deadly to Republican politicians and pundits. (See Bizarro Politics.)

White Power Kryptonite is formed when green kryptonite is exposed to certain frequencies of AM radio. (Has been known to cause brain damage in humans.)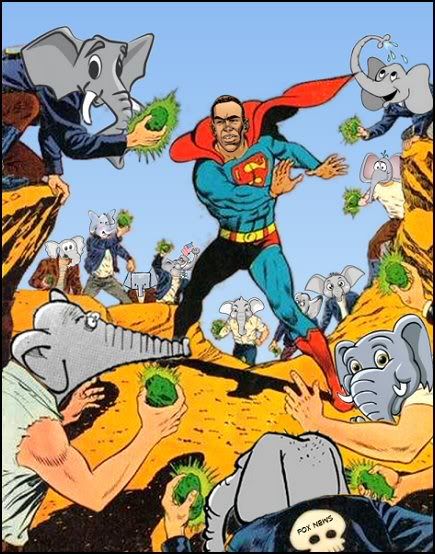 Watch out, Mr. President!