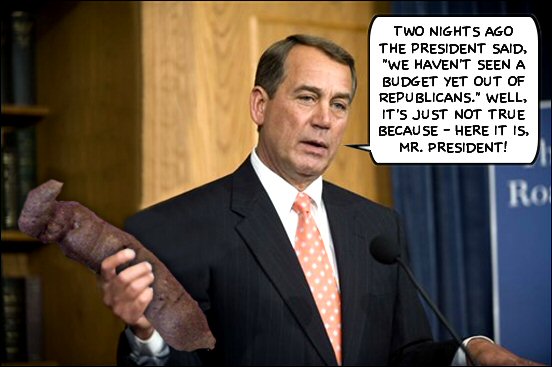 House Minority Leader John Boehner and other House Republican leaders called a press conference Thursday to unveil their much anticipated detailed "road-to-recovery" alternative budget. the 18 page proposal gives no real specifics, save one - an enormous tax cut for the wealthy.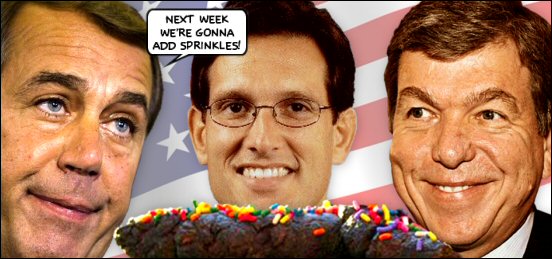 Despite the lack of depth that the
document
contains, Boehner promised further details next week that will clarify how the new Republican plan will fertilize America's economy by discharging the country's toxic debt in one swift and melodious evacuation.